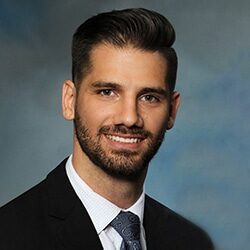 Chiropractor
Gareth Lourens D.C.
Dr. Gareth Lourens was born and raised in Durban, South Africa. He grew up playing sports and developed a love for them. From a young age he excelled in rugby, which in turn presented him with amazing opportunities. After finishing his university studies in South Africa, Dr. Gareth decided to follow his dreams of studying and playing rugby in the United States.
In 2011, he arrived in the United States to pursue his undergraduate degree and rugby career at Kutztown University in Kutztown, Pennsylvania. He was fortunate to have an amazing rugby coach, who also happened to be a chiropractor. This is where he was first introduced to chiropractic care and began to see the amazing benefits. Half way through his business degree he realized that his priorities had changed and decided to pursue his Bachelors of Science degree to prepare for chiropractic school. In 2014, Dr. Gareth was accepted into Palmer College of Chiropractic on a rugby scholarship. This is where he really began to find his passion for chiropractic and overall desire to help people achieve a better quality of life. Palmer is also where he met, Dr. Cassie Meylor, his wife.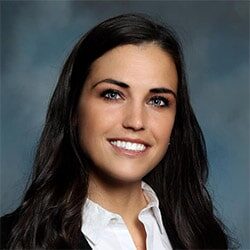 Chiropractor
Cassie Meylor Lourens D.C.
Dr. Cassie Meylor Lourens is an Iowa girl, born and raised in Storm Lake. She was lucky enough to see the benefits of chiropractic care from a very young age, as her father is a chiropractor. She was very active in sports throughout high school and saw her fair share of injuries. She could see first hand how valuable regular chiropractic care was to her recovery, and overall health and wellness. 
These lessons led her to pursue her undergraduate degree in Biology from the University of Northern Iowa. Upon graduating from UNI, Dr. Cassie headed to the birthplace of chiropractic, Davenport, Iowa, to begin her doctorate at Palmer College of Chiropractic. She again became very involved in sports after she joined the Palmer Women's rugby team. With the very physical demands of rugby she was again very lucky to be able to receive regular chiropractic care throughout her 3 1/2 years at Palmer. During her time at Palmer she was not only able to learn everyday about the body's amazing ability to self-heal, but was also able to take extra courses outside of the required course curriculum, and become involved in her state chiropractic association. Shortly after her graduation from Palmer she began an associate-ship in Pella, Iowa. She was able to practice and learn from the extremely knowledgeable, Dr. Kenneth Van Wyk. She found that her year and a half serving patients with Dr. Van Wyk was invaluable to her knowledge of the chiropractic profession.
Monday
9:30am - 12:30pm
3:00pm - 6:00pm
---
Tuesday
9:30am - 12:30pm
3:00pm - 6:00pm
---
Wednesday
9:30am - 12:30pm
3:00pm - 6:00pm
---
Thursday
9:30am - 12:30pm
3:00pm - 6:00pm
---
Friday
Closed
---
Saturday
Closed
Advanced Chiropractic
and Acupuncture
1218 SE University Avenue
Waukee, IA 50263
Phone: (515) 987-1290
Fax: (833) 541-7738